Bought By Many's award-winning dog insurance
Find out why dog owners voted us Pet Insurance Provider Of The Year in the 2021 Moneyfacts Consumer Awards and gave us thousands of 5-star Feefo reviews.
Why our cover is different
We created our dog insurance from scratch to give dog owners the policies they deserve.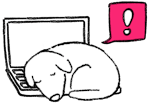 Simple claims
Claim online with no paper forms. We'll update you on its progress.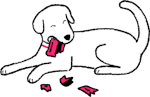 High limits
Nobody offers a higher vet fee limit than our £15,000 Complete policy.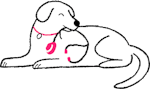 Quality cover
All policies cover conditions that ended two years ago and one policy can cover more recent conditions.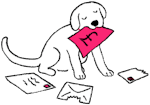 No hidden fees
No cancellation fees and you can pay monthly at no extra cost.

Can't fault them
We have 3 dogs insured currently with BBM and had more in the past, service has been fantastic.
Dog insurance that can last a lifetime
We know dog owners want pet insurance that works and isn't designed to catch them out. That's why all our policies offer a yearly vet fee limit, also known as lifetime pet insurance.
Once your dog is covered you'll have a single limit for vet fees that you can claim up to for all conditions every year. When you renew, it resets so it won't run out if you have to claim for something throughout your dog's lifetime.
We offer different levels of lifetime dog insurance to give you a range of options, including our Complete policy, which is the most comprehensive pet insurance in the UK. It has dental illness cover as standard, high limits for loss and theft and £15,000 of vet fee cover a year.
And we want to help your pet have a long happy life, so we offer more than insurance. Our customers have free vet video calls through FirstVet and a discount on flea and worming treatment delivered to your door by VetBox.
We made sure our policy documents are easy to read and our simple online claims process doesn't have any forms. Find out how our claims work.
We're always looking at how we can do more for pets and owners and we hope we can be there when your pet needs it most.
Dog insurance for pre-existing medical conditions
All of our policies cover conditions that haven't needed treatment, medication or vet advice for at least two years.
But if your pet has been to the vet more recently and you're trying to get cover for the condition we have a policy that might be able to help.
Our Pre-existing policy covers pre-existing medical conditions as long as your pet hasn't received treatment, medication or advice for them in the three months before your policy starts.
You'll have £500 for all pre-existing conditions in your first year of cover. If you don't need to claim for them this limit increases to £1,000 in your second year. After that, if you haven't needed to claim for the pre-existing issues, you'll have the full £7,000 of lifetime vet fee cover that the policy offers for all new conditions.
How much is dog insurance?
The quickest way to see how much Bought By Many pet insurance costs for your dog is by getting a quote online. We've made it easy for you to compare our policies, choose extra features and set your excess if your pet is under 9.
The price of your dog insurance will depend on a number of factors such as the breed, pedigree and age of your dog, as well as where you live and the policy you choose.
We try to make sure our prices are fair for all pet owners and we have a range of policies to suit different needs.
Our Value policy has £3,000 of lifetime vet fee cover and we found 10% of dog owners on it pay £12.17 a month. Our Complete policy has £15,000 of lifetime vet fee cover and includes all our add-ons as standard.
If you have more than one pet we offer a 15% multi-pet discount for pets on the same policy, it's the highest multi-pet discount in the UK. Our multi-pet discount is not currently available on our Value 2k policy.
We also can help you save money on looking after your pet. Customers can get discounts on a flea and tick treatment subscription and free pet house sitters.
Find out more about how much dog insurance costs.
Excellent
I've been with Bought By Many for my two Bulldogs for over three years and never have any issues. I always use online claims, which are easy.
Why should I insure my dog?
Unlike humans, dogs do not have free healthcare in the UK and the cost of vet bills can be expensive.
Many owners choose pet insurance to cover the cost of vet treatment. And if their dog develops a condition while it is covered, some policies can continue to cover that illness for the life of the pet, as long as the owner renews each year.
Pet insurance can pay out for other kinds of claims too, such as behavioural issues and if a dog goes missing or is stolen.
At Bought By Many we also want to help keep your pet happy and healthy, so all our policies include free vet video calls and discounts on useful pet services such as flea treatment and house sitters.
What do I need to get a quote?
The following details will help speed up your quote
Your dogs's name
Your dogs's gender
The breed of your dog and whether it is a pedigree
The age of your dog
Whether your dog has been spayed or neutered
Whether your dog has pre-existing medical conditions
How much you paid or donated for your dog
Reviews of Bought By Many dog insurance
We publish all our policy and claims reviews on our Feefo page. Here are some of the thousands of 5-star ratings.
I asked my vet to write a prescription for the drugs my dog needed because they're cheaper online. Bought By Many were absolutely brilliant, their customer service advisor talked me through what was needed and my claim was authorised within 2 days. Brilliant company.
Once again Bought By Many has quickly, simply and easily paid for my dog's vet visit and meds. Thank you!
Always quick and easy to deal with, even with a dog with long-term health problems
This is the first time I had to use my dog's insurance and I must say that I was happily surprised with how easy it was to put the claim through. The process was very straightforward. I totally recommend this pet insurance.
We have just had to make a claim for our cocker spaniel which was handled efficiently and quickly. After my initial telephone call everything was dealt with by BBM directly with the vets.
Sit, stay and read our guides
Check out our expert guides on dog care and insurance that can help you be the best pet parent.
Frequently Asked Questions
We answer the most common questions about dog insurance.
Is dental treatment covered?
Dental cover for accidents is included in all our policies within the vet fee limit. Our Complete policy includes cover for dental illness and accidents as part of the £15,000 vet fee limit.
Are spaying or neutering covered?
No, spaying and neutering are not covered by pet insurance. There may be rare exceptions when a vet deems it essential for the health of the dog but most spaying and neutering procedures owners choose to have are not covered.
Loss and theft are covered up to £6,000 on our Complete policy. We will pay out the value of your pet if it is stolen. Theft cover is an optional extra on our other policies and most will offer up to £1,500 of cover. There is a £200 add-on for advertising and a reward available on our Value policy.
Vaccinations are not covered by pet insurance because they are classed as routine procedures.
We have two limits related to death. All our policies include £150 if your pet has to be put to sleep. It is your choice how you use it, it could be used to cover the cost of the procedure or for pet cremation or memorial costs.
We have a separate limit that can pay out the value of your pet if it passes away because of an accident or illness. There is a £6,000 limit included in our Complete policy as standard and our other policies, apart from Value, offer up to £1,500 as an add-on. Please check our policy documents as there is an age limit for some death claims.
Is dog insurance compulsory in the UK?
No, dog insurance is not compulsory in the UK but many owners choose it to cover vet treatment and other claims.
Is dog insurance worth it?
Many owners believe it is worth having pet insurance to cover unexpected and expensive vet bills. Standard treatment for injuries like cuts can run into hundreds of pounds and surgery can cost much more. Whether it is worth it for you will depend on your personal circumstances.
Can dogs have life insurance?
There are no life insurance policies for dogs although our pet insurance policies can offer a payout if your dog passes away, similar to life insurance. Our Complete policies includes up to £6,000 cover for death as standard and our other policies offer lower limits as an add-on. Please read our policy documents because some death claims have an age limit.