12,303 Members
Please call for a quote None
Young Drivers Insurance

Are you a young driver looking for a better deal on car insurance?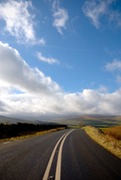 We think the high cost of car insurance for young drivers is unfair. But you can still find competitive policies and affordable premiums with the help of good research.
If you need insurance, read our review of the best insurance providers for young drivers.
Best Car Insurance for Young Drivers 2019
Please call for a quote None
Top questions answered by us
How exactly does your young drivers insurance solution work?

Step 1 is for you to set a higher Voluntary Excess when you are searching for Young Drivers Insurance - that should enable you to get cheaper car insurance quotes, as higher excesses usually reduce the cost of insurance. Step 2 is to insure the excess (up to £2000) with a specialist insurance company at low cost, so that you don't find yourself facing a big bill if you do have an accident. We've negotiated a special offer for members to be able to do this. (If you're not sure what an excess is, you can read more about it below)

And that's it - no curfews or other restrictions on your driving, no black insurance box constantly tracking your movements - just cheaper insurance. We think this approach could save young drivers hundreds of pounds.

Why is it cheaper to insure the excess separately?

There are two reasons why excess protection insurance is cheaper than having the same amount covered by your main insurer. Firstly, excess protection insurance only pays out when a claim is approved by your main insurer, and is for more than the total excess on your main policy. Secondly, companies which offer excess protection insurance typically have very low costs (since they rely on the main insurer to assess the claim), which means that they can offer much lower prices to their customers.

Which Young Drivers Insurance companies will let me increase my voluntary excess?

When we last checked, all of the following companies let you set a higher voluntary excess:


In addition, car insurance price comparison websites such as

Confused

and

Moneysupermarket

also enable you to increase the voluntary excess on quotes from multiple providers.

What does "excess" mean on insurance?

When you make an insurance claim, insurance companies usually insist that you cover part of the costs yourself. This amount is known by the insurance industry as the "excess", and it features in most insurance policies.

To bring this to life, let's say the excess on your car insurance is £250. If you go into the back of the car in front, cause £1500 worth of damage, and claim on your insurance, you'll pay the first £250, with the insurance company paying the remaining £1250.

Sometimes it's possible to vary the excess on your insurance. You might want to lower the excess so that you're responsible for less of the costs if something goes wrong and you need to make a claim - in this scenario, the insurance company is taking more risk so they will charge you more money. But you can also choose to increase the excess - this means you would pay more if you made a claim, but as the risk to the insurance company is lower, they will reduce the price of the insurance. Increasing the excess is sometimes referred to as having a "voluntary excess".

If an insurance company has an excess you can't vary, that's called a "compulsory excess".

Isn't there cheap car insurance for young women?

Not any more. Young female drivers used to benefit from the fact that, as a group, they are statistically lower risk than young male drivers. However, as a result of the EU gender directive, it is now illegal to offer lower prices on car insurance for young female drivers.

What is black box car insurance for young drivers?

Black box car insurance for young drivers is also an option. This involves having a tracker fitted under the dashboard of your car so that the insurance company can measure how you are driving. Popular insurance box companies include Co-op insurance for young drivers, Insure the Box car insurance, and Marmalade insurance for young drivers.

How to get cheap car insurance for young drivers?

Unfortunately, there isn't really such thing as "cheap" car insurance for young drivers; but there are a few things you can do to reduce the costs.

Firstly, your choice of car is important. If you want to save money, you should steer clear of "hot hatches", sports editions, and cars with engine sizes bigger than 1.4 litres, and choose low insurance group cars for young drivers instead (there's a list of these below). You should also avoid modified cars, as non-standard alloys, tinted windows, and modifications to bodywork are all unpopular at best with insurers for young drivers.

Secondly, you can investigate different types of young drivers car insurance. Some car insurance companies have policies which are cheaper in return for you limiting the number of miles you drive, and/or agreeing not to drive at night or drive your friends around. Black box insurance for young drivers is also an option - there are more details about how this works below. However, we think both of these methods are not really ideal, because of the sacrifice of convenience and privacy you have to make.

Finally, if you live at home and there are several cars in your household, multi-car policies (which are designed to cover all the cars in a household) sometimes make insurance for young drivers cheaper. Admiral multicar insurance is a popular example.

What are the cheapest cars to insure for young drivers?

The cheapest insurance group for young drivers is group 1, which includes the following cars: Chevrolet Spark, Citroen C1, Fiat Panda, SEAT Mii, Skoda Citigo, Vauxhall Corsa, Volkswagen Fox, Volkswagen Up

The value of my car is less than the insurance. Why bother with young driver insurance at all?

It's important to remember that insurance doesn't just cover the cost of repairing or replacing your car - it is also there to cover the costs of damage caused to other cars (or injury to other people) if you're in an accident and you are shown to have been at fault. Also, because it's illegal to drive without insurance, you could go to prison if you're caught doing it.