Travel Insurance with Underactive Thyroid

Join this group to demand a fairer deal on travel insurance for people with Hypothyroidism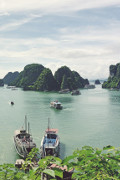 Underactive thyroid, or Hypothyroidism as it is also known, affects 15 in every 1,000 women in the UK, and 1 in every 1,000 men. Additionally, one in every 3,500-4,000 babies are born with the condition every year.
While Hypothyroidism is not considered a life-threatening conditions, it does have an adverse effect on quality of life, causing symptoms such as fatigue, weight gain, muscle pain, dry skin and hair and sensitivity to the cold. It can also lead to more serious conditions, such as heart disease, mental health issues (particularly depression), difficulty with memory and speech and infertility. More information can be found on the British Thyroid Foundation website.
That said, with the right precautions, there is no reason why those with an under active thyroid shouldn't enjoy a holiday abroad. As Hypothyroidism is mostly treated with medication, it is important to ensure you pack enough to last you your entire trip, plus a little extra in case of emergency. If possible, it is also recommended to carry your medication in more than 1 bag, in case part of your luggage is lost on stolen. However, make sure your medication is stored in the right conditions to avoid it being ruined by climate or other factors.
Travel insurance and under active thyroid
Once all precautions have been taken and you have received confirmation from your doctor that you are for to travel, the most important thing for you to prepare for your holiday is good travel insurance with cover for underactive thyroid. This will not only protect you in case you need treatment abroad, but will also cover you for cancelled or missed flights, as well as lost or stolen luggage.
We believe having a medical condition, including an under active thyroid, shouldn't prevent you from having affordable travel insurance. By joining this group, you are adding your voice to our mission to create a fairer insurance industry for people with existing medical conditions, plus you can get a great deal on insurance for yourself.
Know other people who would love a good deal on their travel insurance? Share this group with them to spread the word.