Travel Insurance with Tuberculosis Cover

Join others who have Tuberculosis to get a fairer deal on travel insurance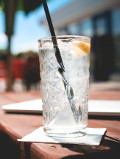 Before the introduction of antibiotics, tuberculosis (TB) was a serious health problem in the UK and around the world. Fortunately, the condition today is much less common.
People with TB very soon stop being infectious after starting treatment, and after two weeks there is no risk to other people. However, if you have any doubts, you should check with your doctor or a medical professional that it is ok for you to travel – particularly if you are planning to fly, where you will be sharing a confined space with others for a prolonged period of time. It is very likely that you will be given the all-clear to travel.
Do remember to take plentiful supplies of any medication you are taking, and to check that there are appropriate medical facilities at your travel destination (for example, should you need to seek assistance, or to top up or replace your medication). You should also check that your intended destination is suitable for someone with your condition. Again, your doctor will be able to help with these queries.
Once those details are taken care of, the next item on your pre-travel 'To Do' list should be finding good travel insurance which offers cover for tuberculosis.
By joining our group, you use the buying power you share with others who have Tuberculosis – to get a better, fairer deal on insurance.