Travel Insurance with Overactive Thyroid

Join others who have Overactive Thyroid to get a better deal on travel insurance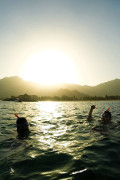 An overactive thyroid gland – also known as hyperthyroidism – is thought to affect around 1 in 50 women in England alone. (Women are ten times more likely to have an overactive thyroid gland than men). Symptoms often begin between the ages of 20 and 40, though they can start at any age. The symptoms can vary from one person to another, but may include things such as: hyperactivity (an inability to suppress nervous energy), anxiety, and unplanned weight loss.
As well as good advice being available from the NHS and BUPA, there are two charities in the UK who offer specific help and support for people living with thyroid disorders. These are the British Thyroid Foundation and Thyroid UK.
For the majority of people, having an overactive thyroid should not stand in the way of travelling and enjoying a good holiday. The most important thing is to remember to pack sufficient quantities of your medication. It's also a good idea to find out if emergency medication can be easily purchased in your chosen destination (just in case); and take a copy of a recent prescription.
One essential item on the 'to do' list is arranging a good travel insurance policy; specifically, travel insurance for thyroid problems. Travel insurance covers you should the unexpected happen, and will help you enjoy your holiday with peace of mind.
By joining our group, you use the buying power you share with others to get a better, fairer deal on holiday insurance for over active thyroid.