Travel Insurance with Osteoporosis

Join others who have Osteoporosis to get a better deal on Osteoporosis travel insurance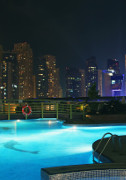 Osteoporosis is a relatively common condition, affecting around three million people in the UK. Every year, more than 300,000 people in this country receive hospital treatment for fractures related to their osteoporosis.
Because the potential consequences of suffering a fall may be more serious for those with osteoporosis, people with the condition are encouraged to take extra care in their daily lives. For those planning a holiday or travel, there are some practical tips – most of which are 'common sense', but are nevertheless easy to forget in the excitement of getting away:
Check each new and unfamiliar environment (airport, hotel, etc) for potential trip hazards
Avoid rushing in any situation (which may increase the chance of a fall)
If possible, avoid lifting/carrying any heavy luggage
Last – but by no means least – you should take out a good travel insurance policy; specifically, travel insurance with cover for osteoporosis. This will ensure that you are covered should you require any medical treatment whilst away.
By joining our group, you use the buying power you share with others to get a better, fairer deal on travel insurance for Osteoporosis.