Travel Insurance with Lymphoma

Join this group to demand a fairer deal on travel insurance for Lymphoma patients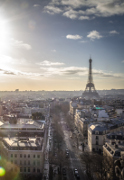 Lymphoma is currently the fifth most common cancer in the UK (across all age groups), and the most common cancer affecting the under-30s. Cases of lymphoma are nearly always treatable, and most people live for many years after being diagnosed. Charities such as the Lymphoma Association, as well as Cancer Research UK and Macmillan can provide more useful information about the disease.
Many lymphomas behave more like a chronic disease than a cancer – some lymphomas might not ever be regarded as fully 'cured' but people with these lymphomas can have years or even decades when they are not having any treatment and are in good health. So there is often nothing to stop someone with lymphoma from taking a restorative, relaxing holiday.
However, it seems that many travel insurance companies do not fully understand the nature of lymphoma, or they take a one-size-fits-all approach to cancers. Additionally, many people with lymphoma report that the companies they have dealt with showed a lack of sympathy to their situation. And it is highly frustrating to be asked a number of questions relating to your condition, only to then be told by the company that they won't even offer you a quote. Sadly, this happens all too often.
We believe that travel insurance for Lymphoma patients should be fairer, and that they should not be charged unfair premiums. By joining our group you use the buying power you share with others who have Lymphoma – to get a better, fairer deal on insurance.