Travel Insurance with Diabetic Complications

A group for people with medical complications of diabetes to demand a fairer deal on travel insurance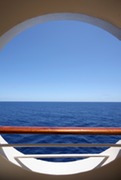 Holiday insurance tends to be more expensive for all people with diabetes, but especially for those with medical complications. We feel strongly that pre existing medical conditions should not be a barrier to travel, so we wanted to do something to help.
So, we've created this group in order that people who suffer from any of the following diabetes-related medical conditions can use their collective buying power to get a fairer deal:
Diabetic maculopathy
Diabetic myopathy
High cholesterol
Already, we've negotiated a discount on travel insurance with Free Spirit - please join the group to find our more.
But the more people we have on board, the stronger the group's collective buying power will become. So if you know other people who could benefit from cheaper travel insurance, why not invite them to join too?