Travel Insurance with Anxiety

Join this group to demand a fairer deal on travel insurance for those with Anxiety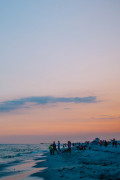 Anxiety is a common and widely-recognised condition, estimated to affect at least 1 in every 25 people in the UK (with some experts saying the real numbers may be significantly higher than this, as many affected people may not be correctly diagnosed). Its symptoms can vary widely, both in type and severity – people often find that their own symptoms vary day to day, or even hour to hour. Charities such as Mind can help provide information and support to those dealing with anxiety.
If you are coping with anxiety, you may find benefit in taking time out from everyday stresses. Holidays are not a magic cure-all, of course, but certain destinations can offer calm and serenity. Alternatively, some people love to escape into the adrenaline charge of an activity-based holiday.
Insurance companies classify anxiety as a mental illness and where diagnosed it must be declared as a 'pre-existing medical condition' – failure to do so could invalidate any claim you may later have to make. Unfortunately, when you do declare your anxiety, you may find that many travel insurance companies will hike their premiums or simply even refuse to offer you a quote.
We believe that people coping with Anxiety are entitled to good travel insurance, and that for this they should not be charged unfair premiums. By joining our group you use the buying power you share with others who suffer from anxiety – to get a better, fairer deal on insurance.