Travel Insurance for Suffolk Circle

Join other Circle members for a better deal on Travel Insurance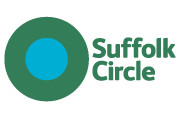 As the years go by, travel insurance becomes more and more difficult and expensive to arrange. Insurance companies worry that older people are more likely to need medical treatment when they're on holiday, which might lead to making a costly claim on their travel insurance. As a result, they either put prices up, or refuse to provide insurance cover at all. People over 65 and people who have pre-existing medical conditions are especially hard hit.
But the good news is that you can do something to improve this situation, by using the collective buying power you share with other Circle members. We've worked with Suffolk Circle to create this group, and negotiated a special offer on your behalf. To find out more and get a quote, please join the group.
And if you know other members who like to travel, why not invite them to join the group too? The more people we have on board, the stronger the group's collective buying power will become.