Travel Insurance for People with Heart Conditions

Join other people with pre-existing heart conditions to demand a fairer deal on travel insurance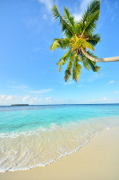 Having a heart condition, or having recently had a heart attack or an operation on your heart, doesn't mean not going on holiday. In fact, the rest and relaxation that holidays offer could be beneficial.
Frustratingly, many travel insurance companies are unwilling to offer policies which cover people with pre-existing heart conditions, or those recovering from a heart attack or operation on their heart (such as angioplasty to put in a heart stent). Other companies do offer these policies, but charge an unfairly high premium to do so.
By joining our group, you will be using the collective buying power you share with other people who have heart conditions, to demand a better, fairer deal on your travel insurance.
Many people are often unsure about what is and isn't "possible" with certain heart conditions. A good source of information is the British Heart Foundation website, which provides a useful FAQ section with information on a range of topics – including travel with conditions such as angina. Of course, you should always check with your doctor or heart specialist if you have any concerns regarding your fitness to travel.