Travel Insurance Over 85

A group for people Over 85 to club together and save money on travel insurance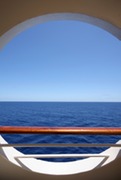 As you get older, travel insurance becomes increasingly expensive. And, unfortunately, it's difficult to find insurance companies who offer Travel Insurance for Over 85s at all.
However, we know that reaching age 85 does not mean people suddenly stop wanting to travel. That's why we've created this group to help connect Over 85s to the specialist travel insurance companies who can help them.
When it comes to travel insurance over 85, medical conditions are often a factor. As a result, age concerns UK travel insurance companies: they worry about expensive holiday insurance claims for medical treatment or hospital stays overseas. We think using a travel insurance company with specialist knowledge of insuring pre existing medical conditions is the best way to tackle this.
By joining this group, you'll be able to use the collective buying power you share with other people Over 85 to buy discounted travel insurance for Over 85s with a leading specialist company. You'll also be able to access our best buy tables, which compare travel insurance for the over 85s from a few providers.
A group for people with Type 1 and Type 2 diabetes that gives back to a UK diabetes charity
A new group for people over 65 to club together and get a fairer deal on travel insurance
Join other Over 50s for a 22% discount on insurance for your iPad and iPhone