Travel Insurance for Ulcerative Colitis

Join this group to demand a better deal on travel insurance for those with Ulcerative Colitis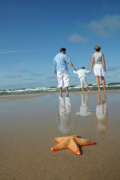 Ulcerative Colitis affects as many as 1 in every 420 people in the UK, making it a not uncommon condition. Because in some cases symptoms present themselves frequently, or unpredictably, it can seem like travelling – or just being away from a familiar environment – is the last thing you would want to do.
The good news is, modern medication is a lot more effective at helping to manage the symptoms. In addition, there are a number of things you can do – on or before the holiday – to put yourself that bit more in control of situations. For example, driving your own car, and sticking to foods which are familiar. There are several more useful tips over at Healthline.com. So Ulcerative Colitis needn't prevent you from enjoying a holiday.
The other precaution you'll need to take is having a travel insurance policy that specifically covers your condition. Unfortunately, many companies either simply do not offer cover for a condition such as Ulcerative Colitis, or they charge an excessively high premium to do so. We believe this is unfair.
By joining our group you use the buying power you share with other Ulcerative Colitis sufferers to get a better, fairer deal on insurance.