Travel Insurance for Transplant Patients

Join the group to demand a better deal on travel insurance for transplant patients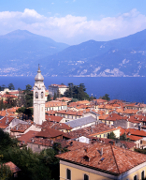 Needing an organ transplant almost inevitably means a long and anxious wait on a waiting list. So, when it is all over, a relaxing, rejuvenating holiday can do wonders to restore a sense of well-being.
Unfortunately, the insurance industry is tough on those with pre-existing medical conditions, including people who have had an organ transplant. This is not entirely unfounded, as there are risks involved in travelling after a transplant, such as exposure to the sun and infections (the immuno-suppressant drugs taken by transplant patients make them 3 times more likely to get skin cancer and reduce their ability to fight infections).
However, these risks can be avoided by taking the required precautions, like using sun screen, avoiding the water in certain destinations and being aware of your ability when planning activities. You should also be aware of what vaccinations are safe for transplant patients and gain as much knowledge as you about your destination, including local hospital care. It is not recommended to travel within the first year after a transplant.
While insurance cannot keep you fit and healthy, it can protect you from running in to financial difficulties in case you do become ill abroad.
By joining this group, you can get a good deal on travel insurance, and support our mission to make the insurance industry fair for everyone.
Know other people who would love a good deal on their travel insurance? Share this group with them to spread the word.