Travel Insurance for People with Diabetes

A group for people with Type 1 and Type 2 diabetes to demand a fairer deal on travel insurance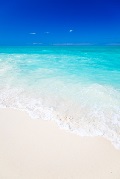 If you have diabetes, in the UK, travel insurance can be very expensive to arrange. We think that's unfair, and we'd like to help change it.
So why is travel insurance for diabetics so expensive? Well, it's because insurers regard diabetes (in their terminology) as a "pre-existing medical condition". Because a lot of their costs relate to medical claims made abroad, they charge more for holiday insurance to customers who they think are more likely to make a claim because of their medical history - including people with diabetes.
However, we think the extra costs of diabetic travel insurance are excessive, given the cost of claims actually made by people with diabetes when on holiday. So, just in time for World Diabetes Day, we created this group. Our promise was that if 100 people with diabetes registered interest, we would open a dialogue with insurance companies, to negotiate cheap travel insurance for the group. And that's exactly what we've done - you can read about this in the Current Offer section.
If you know other people with diabetes, why not invite them to join the group too? The more people we have on board, the better the offers we can agree.
Finally, if you have other medical conditions associated with you diabetes, you might also like to join our Travel Insurance with Diabetic Complications group.
Community questions and answers
A group for people Over 85 to club together and save money on travel insurance
A new group for people over 65 to club together and get a fairer deal on travel insurance
Join other Over 50s for a 22% discount on insurance for your iPad and iPhone