Travel Insurance for People with Depression

Join this group to demand a fairer deal on travel insurance for those with depression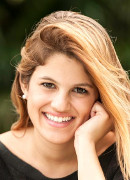 Depression, even today, is commonly misunderstood. There is no single cause or underlying factor, and no one 'personality type' is more likely than another to develop the condition. Because symptoms of depression vary widely and – unlike other medical conditions – it is not always straightforward to recognise or 'detect', it is often less easy to understand.
But depression is very common – in the UK, it's estimated that between 5 and 10 percent of the population are experiencing a form of depression at any one time. It is more common in women than in men, though the reasons for this are not yet clearly understood. Charities like Mind and Rethink can provide a lot of help and guidance to those coping with mental health issues.
If you are coping with depression, you will be aware of the challenges this can present in day-to-day life. Getting away from it all on holiday – whether that means swimming in the sea, exploring a new city or something considerably more active – could seem like a really helpful step.
Travel Insurers recognise depression as a mental illness; it must therefore be declared as a 'pre-existing medical condition', and failure to so could invalidate any claim you may later have to make. It would seem many people are not aware of this – internet forums are awash with angry stories by those who have had claims turned down, because they did not declare their depression when applying for the travel insurance.
And, to make matters worse, when you do declare your depression, you may find that certain travel insurance companies will refuse to offer you any cover at all.
We believe that people coping with depression are entitled to better travel insurance, and that they should not be charged unfair premiums. By joining this group, you come together with others who are coping with depression – to demand a better, cheaper and fairer deal from the insurance industry.