Travel Insurance for People with COPD

Join other people with COPD for a fairer deal on travel insurance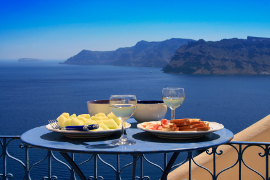 For sufferers of COPD the thought of moving far at all can seem a daunting prospect, but it doesn't mean that the healing properties of a relaxing holiday should be beyond their reach. In fact, as salt-caves are commonly used in the treatment of COPD, the healing properties of fresh sea air could be extremely beneficial.
COPD, or Chronic Obstructive Pulmonary Disease, is the name used to describe a number of conditions, including chronic bronchitis and emphysema, whose sufferers have difficulty breathing because of long-term damage to their lungs. If you are a COPD sufferer, you are not alone. An estimated 3.7 million UK residents live with the condition, which also includes Chronic Obstructive Airways Disease. You can find support and information about living with COPD direct from the British Lung Foundation, or join one of their 230 'Breathe Easy' support groups nationwide.
Provided you have been cleared to travel by a medical professional, the only thing that might stop you jumping aboard that cruise right away is the added cost to your travel insurance that some companies will expect you to pay.
By joining our group you use the buying power you share with other COPD sufferers to get a better, fairer deal on travel insurance.