Travel Insurance for Parkinson's Disease

Join this group to demand a fairer deal on travel insurance for people with Parkinson's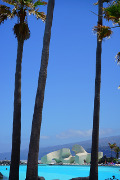 Parkinson affects 1 in 500 people, which means around 127,000 people in the UK are currently living with the condition.
It mainly affects people over the age of 50, but early-onset Parkinson's can occur in much younger people as well.
While the symptoms of Parkinson's may limit movement and so make certain activities difficult, it should not prevent a person from going on holiday. When you have a medical condition, it is important to get clearance from your doctor before making travel plans, and some insurance companies will require this before they offer cover. Additionally, certain precautions, such as making sure you have a sufficient supply of your medication with you and that it is stored appropriately, are recommended. Parkinson's UK has more information on how best to prepare for your holiday.
Will being diagnosed with Parkinsons make a difference to holiday insurance?
Unfortunately, yes. While it may be tempting to hide your Parkinson's from the insurance company to avoid encountering increased premiums, this is not advised, as it is likely to make your entire policy void. It is always worth being completely open and honest with the insurance company and getting specialist travel insurance for Parkinson`s sufferers.
That said, we believe the insurance industry is sometimes unfair towards people with existing medical conditions, including Parkinson's, which is why we started this group.
By joining this group, you can add your voice to our cause, as well as club together with others to get a fairer deal on travel insurance for Parkinson`s disease.