Travel Insurance for High Cholesterol

Join this group to demand a fairer deal on travel insurance for people with high cholesterol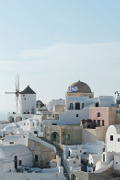 Most people assume high cholesterol is always caused by an unhealthy lifestyle, but that isn't always the case. Some people who eat healthily and don't smoke can get high cholesterol due to genetic reasons, high blood pressure or diabetes. In 2011, 50% of adults in the UK had a total cholesterol level higher than the recommended level of 5mmol/L.
Whatever the reason for having high cholesterol, taking steps to lower it is very important - usually with lifestyle changes and medication. If your cholesterol remains high for a prolonged period of times, it can have very serious consequences, such as a heart attack or stroke. Organisations such as Heart UK and The British Heart Foundation provide comprehensive information on living with high cholesterol.
If you're high cholesterol is well controlled with medication, and your doctor has given you the all-clear to travel, it should not prevent you from taking a holiday abroad (although some extra precautions should be taken, such as researching the local cuisine). That said, high cholesterol is still considered an existing medical condition for insurance and, as such, must be declared fully and honestly. Depending on your circumstances, it may not affect your quote, but failing to declare it may invalidate your policy entirely.
What is considered high cholesterol in travel insurance questionnaire ?
The total cholesterol level recommended by doctors is 5mmol/L or less for healthy adults and 4mmol/L or less for those at high risk (such as those with Diabetes and heart conditions). Most insurance companies use this as a guide, but also consider other personal circumstances, such as your age and other medical conditions you have. Where you travel to also affects the cost of your insurance, with the US, Canada and the Caribbean being particularly pricey.
By joining this group, you use the collective buying power you share with other to get a good deal on travel insurance with high cholesterol.