Travel Insurance for Hepatitis

Join this group to demand a fairer deal on travel insurance for people with hepatitis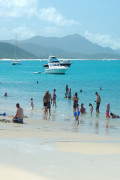 Hundreds of people in the UK have a form of Hepatitis (Hepatitis C alone affects an estimated 215,000 people). Every year on the 28th of July, the WHO (World Health Organisation) marks World Hepatitis Day: "an opportunity to focus on specific actions, such as… strengthening prevention; increasing vaccines; coordinating a global response to hepatitis".
Having Hepatitis should not be a reason for anyone to miss out on a much needed holiday. Holidays are an important part of life, providing fun and relaxation, as well as a chance to recharge the batteries. If you have a form of hepatitis and are planning a trip, it's probably a good idea to do some advance planning, to make your experience as worry-free and safe as possible.
Before travelling, you should always seek advice from your doctor. They may suggest you get vaccinated against other forms of hepatitis (e.g. if you have Hepatitis C you may be advised to take vaccines for hepatitis A or B). It's also a good idea to take any medical documents with you, in case you need medical treatment whilst overseas.
Although many banks accounts and holiday companies now offer travel insurance as part of a 'package' when opening an account or booking your trip, it is very unlikely these policies will cover you for any treatment or medications needed as a result of having hepatitis. It is also unlikely that other events relating to your hepatitis (such as having to cancel your holiday due to a flare-up in your condition) would be covered. You will therefore need to take out a policy that specifically covers hepatitis as a 'pre-existing medical condition'.
By joining our group you use the buying power you share with others who suffer from hepatitis – to get a better, fairer deal on insurance.