Travel Insurance for Fibromyalgia

Join others who have Fibromyalgia to get a fairer deal on travel insurance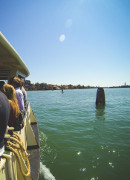 Fibromyalgia – also called fibromyalgia syndrome (FMS) – is a long-term condition that can present a wide range of symptoms. The exact cause of fibromyalgia is unknown, though it's believed that abnormal levels of chemicals in the brain and central nervous system may play a significant role. Fibromyalgia affects around seven times as many women as men, and is most common between the ages of 30 and 50.
When planning to get away, it's natural to feel a sense of trepidation; because we see holiday-time as valuable (and often well-deserved), we want everything to go right. For those with fibromyalgia – the symptoms of which can be both varied and unpredictable – the prospect may be even more challenging.
As with many things in life, a big part of the answer is often good preparation. The Practical Fibromite blogs on many aspects of everyday life, offering advice and information along the way – such as tips for travelling with fibromyalgia. There are also a number of other forums on the internet where people exchange their experiences on managing the condition. A common travel-related tip is to treat yourself to a massage, before and/or after a journey – particularly a flight – to help get the blood circulating again.
But if booking that first luxurious massage has just made its way toward the top of your pre-travel 'To Do' list, we suggest there's one action that may take even greater priority: finding and arranging good travel insurance.
By joining our group, you use the buying power you share with others to get a better, fairer deal on travel insurance cost for fibromyalgia.