Travel Insurance for Coeliac Disease

Join other people with Coeliac to demand a fairer deal on travel insurance for Coeliac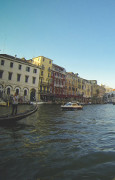 Coeliac is currently thought to affects 1 in 100 people, however in reality that number is probably far higher, as only 24% people who have the condition have been diagnosed. This means around half a million people have coeliac, but are unaware of it.
While the systems of Coeliac can be debilitating, they can also be avoided by eating a gluten-free diet. This is harder than it sounds, as many foods contain gluten and, in settings such as parties and restaurants, it can be a challenge, to say the least, to find out exactly what the food being served contains. This difficulty increases ten-fold when a person with Coeliac travels away from the familiar environment of home, as in the case of a holiday.
That said, this does not mean that those with Coeliac should avoid travelling or going on holiday. With the right precautions and forward planning (such as researching the local cuisine and informing the hotel, or other accommodation booked, of your needs), can make all the difference. Coeliac UK have a fantastic, comprehensive guide to travelling with Coeliac on their website.
Once you've done all your research and chosen a suitable destination, the most important thing to sort out ahead of your trip is good travel insurance for people with coeliac disease. This will make sure you are covered in case you need medical attention while abroad, as well as for missed flights and lost luggage. While declaring your Coeliac may mean a higher charge on your insurance, it is important to note that failing to declare all medical conditions honestly can invalidate your entire policy.
That said, we believe having a medical condition, including Coeliac, should not cause a barrier to getting affordable travel insurance. By joining this group, you are adding your voice to our mission to create a fairer insurance industry for people with existing medical conditions, plus you can get a great deal on insurance for yourself.
Know other people who would love a good deal on their travel insurance? Share this group with them to spread the word.