Travel Insurance for Back Pain

Join this group to demand a fairer deal on holiday insurance for people with back pain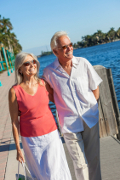 If you suffer from back pain, a relaxing and undemanding holiday could be just what the doctor ordered. Some cases of back pain benefit most from complete rest, while others may be eased and improved by certain activities – such as yoga or swimming – and there's no reason why those could not be incorporated into an ideal vacation. Your osteopath or doctor will be able to advise on what holiday activities will be most suitable for you.
Even the most stress-free holidays, however, can sometimes be physically imposing. There are bags and suitcases to be lifted, journeys and transfers to be undertaken, and unfamiliar beds to be slept in. And while none of those things may seem to present a serious danger, even the smallest things can sometimes aggravate back pain. It's possible therefore that you may need treatment for your back pain while on holiday – and for this reason, it's a good idea to have travel insurance that includes cover for back pain.
That said, getting good travel insurance for someone with back pain can be difficult, which is why some people, fed up with trying to find cover, will choose to travel without insurance. They believe that the chances of a medical emergency occurring are low and take a risk. However it is important to remember that travel insurance can cover other, more common eventualities such as having to cancel your holiday due to a unexpected, severe flare-up in your condition.
If there's one thing guaranteed to cause apprehension for someone with back pain, it's a long-distance journey; particularly a flight. So it's worth giving some extra thought to how you can make your journey more comfortable. The website Spine-Health offers some useful airplane tips for back pain.
By joining our group you use the buying power you share with others who suffer from back pain – to get a better, fairer deal on insurance.