Travel Insurance After a Stroke

Join other stroke survivors to get a fairer deal on travel insurance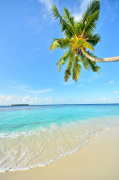 Everyone knows the value of a holiday – time to get away from everyday stresses, to relax and recuperate, to enjoy a change of pace and the stimulation of a new and different environment. For anyone who has suffered a stroke, however, the idea of undertaking a holiday or trip can seem daunting.
But provided you have not been advised against travelling (by your doctor or another medical professional), then having reduced mobility, whatever the degree, needn't prevent you from enjoying a holiday. And nor should the planning process be stressful. A number of companies such as the Disabled Holiday Directory offer help in finding holidays to suit, based on an individual's particular needs and abilities.
One issue which can prove unnecessarily burdensome is finding the right travel insurance. A number of insurance operators do not offer policies to cover stroke survivors; or they do, but at an unfair premium.
By joining our group, you will be using the collective buying power you share with other stroke survivors to demand a better, fairer deal on your travel insurance.