Travel Insurance After Cancer

A group for cancer survivors to join forces and demand a fairer deal on travel insurance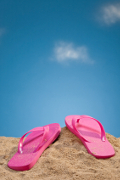 There is no better reason to go on holiday than celebrating being given the All Clear. You have fought and won against cancer, and it is your right to honour your second chance at life by creating new magical memories with your loved ones.
However, even if you no longer have cancer, holiday insurance costs can still be very high, as cancer survivors are often quoted the same prices as those still fighting the disease. This issue is sometimes caused by tick-box questionnaires which ask about the time since diagnosis, and how often you visit your doctor, but not whether the cancer has gone.
We believe this needs to change. Booking your holiday should be an enjoyable process, especially having gone through something as stressful as cancer. We want to improve the experience for cancer survivors by working with a travel insurance company who can offer a better service and better prices.
We had some early success with this group, providing travel insurance to 20 people who could not find it elsewhere. It had no medical screening, no intrusive questions, just a note from your doctor was needed. However that offer was only available for a limited time so we now need your help to grow the group, extend its negotiating power and give us the chance to open that offer again.
Please do join the group and add your voice to help us negotiate better insurance for those who have had cancer.
Finally, if you are currently fighting cancer, you might want to join the Travel Insurance for Cancer Patients group.
Top questions answered by us
How long do I need to be cancer free to qualify for standard travel insurance?

Different companies have different requirements. Some companies will not offer you cover unless you have been free of cancer for 3 months, some 12 months, and some as long as 10 years. The longer it has been since the end of your treatment, the more likely you are to find insurance at a reduced rate. When applying for insurance, you will be asked about your medical history – it is better to be completely open and honest with the insurance company, to avoid them claiming they were misinformed and rejecting your claim, should you need to make one.

I have an EHIC, why do I need travel insurance?

UK residents who carry the European Health Insurance Card can get access to state-provided healthcare while travelling within the European Economic Area (EAA) for free or at a reduced rate. The card is not an alternative to travel insurance, as it only covers treatments that are funded by the state for local residents, and these might not include everything the NHS provides. Additionally, the card does not cover some emergency services, such as repatriation.