Travel Insurance after a Brain Haemorrhage

A brain haemorrhage shouldn't mean an unfair price for travel insurance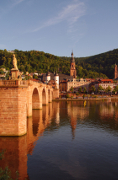 A brain haemorrhage can be a debilitating and life-changing experience. It doesn't mean you have to give up the good things in life though, like holidays.
Of course, travelling after an injury of any kind should only be undertaken after consulting your doctor or other professional medical advice, but you may also be a little unclear as to the issues surrounding travelling after a brain injury. A great source of information is Headway, the brain injury association, who have a fact sheet containing all the information you might need.
Often it's not just an injury that can put you off travelling, but the high cost of insurance. Many travel insurance companies offer reduced cover at raised prices for anyone seeking to go abroad after a serious head injury. It doesn't have to be this way. Serious injury need not mean serious premiums on your insurance.
By joining our group you use the buying power you share with other people who've had a brain haemorrhage to get a better, fairer deal on insurance.