Please call for a quote None
Toy Collectors Insurance

Join other toy collectors to get a better deal on insurance for your collection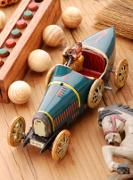 These days, many children view their toys as almost disposable. With attention spans getting shorter and the growth in global consumerism, it seems the experience of getting a new toy has lost its magic.
However, there are toys still around from previous decades, some going back as far as Victorian times. These toys are pieces of humanity's shared past and their value is both monetary and historically significant. In fact, these are not toys at all, but items of beauty and substance. There is even a museum dedicated to them!
It is therefore not surprising that many people have developed fine collections of these antique and retro toys, whose combined value often amounts to thousands. Having these precious items lost or stolen can be devastating and signify the destruction of a lifetime's careful collecting. While not the same as having the items returned, by insuring the toys, you can at least ensure their value is protected.
When you join this group, you come together with other toy collectors to get a better deal on insuring your share of the world's glorious and fascinating toy heritage.
Please call for a quote None