948 Members
Please call for a quote None
Smart Car Insurance

Join other Smart car owners to get a better insurance deal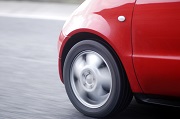 The cost of running a car has never been higher, between fuel prices, repairs and insurance, everyone is feeling stretched. But for owners of small environmentally friendly cars, like the Smart car, you could lower the cost of insurance with the help of Bought By Many.
Cheaper car insurance for your Smart car
Join other Smart car owners in this group and together you can demand a fairer price on your car insurance. We know that Smart car owners take particular care of their cars (maybe too much in some cases!), and let's face it, you guys aren't the typical boy-racer – so we think that should be reflected in the cost of your insurance.
More members, more negotiating power
Once the group reaches 100 members, we'll start to negotiate with insurers on your behalf. Let us help you and your little run-around get the discount you deserve.
Change the way you buy insurance: Join the group today
Please call for a quote None