Samsung S3 Insurance

Join other Samsung Galaxy owners and get a 22% discount on insurance for your Samsung Galaxy S3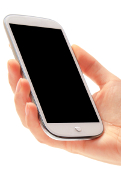 When Samsung launched the Galaxy S3 in London in May 2012, some critics labelled it "the iPhone killer". It sold 20 million units in 100 days and, with its high spec and sleek design, it really does give the much costlier iPhone a run for its money.
While the Samsung Galaxy is cheaper, losing or damaging it can still be devastating. The loss becomes even worse if you have a lot of music and apps that you have taken the time and effort to download.
By joining this group, you will be coming together with other Samsung Galaxy S3 owners to get a better deal on your insurance, protecting both your device and all your precious content.