116 Members
Please call for a quote None
Rugby Insurance for Children

Personal accident cover to help in the event of life-changing rugby injuries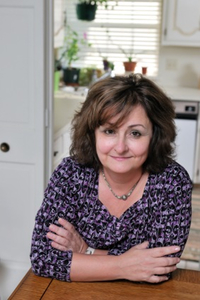 If your child enjoys contact rugby union or rugby league, there's a risk that they could suffer injury or critical illness as the result of an accident. While having insurance doesn't take away that risk, it does ensure you don't have to worry about medical bills or the costs of care should the worst happen.
Unfortunately, it's difficult for parents to arrange insurance cover to give them this peace of mind. Jane is one of these parents – her son Luke plays schools rugby union in the 1st XV. Luke is a tight-head prop, in the front row of the scrum. Standing on the touchline watching Luke play rugby is a mixed experience for Jane – she's very proud, but also very worried every time it looks like a scrum or a maul might collapse. If it did, and Luke was seriously injured, she wouldn't know what to do financially.
It was Jane's story that inspired us to create this buying group to negotiate better deals on rugby insurance for children.
Please call for a quote None
Top questions answered by us
Don't schools insure children against rugby injuries?

Some schools offer Personal Accident insurance for pupils. At private schools, it may be included in the fees. If your child's school does offer Personal Accident insurance, we recommend checking the terms and conditions of the policy to answer the following questions:


Would serious injuries sustained playing rugby be covered under the policy?

Is the amount that the policy would pay out enough to cover the financial costs of permanent total disablement?

Does the policy cover injuries sustained in training as well as matches?


If you don't have a copy of the policy documentation, try contacting the Bursar or Finance department at your child's school.

What insurance cover does the Rugby Football Union (RFU) provide?

The RFU provides sports personal accident insurance for players at rugby clubs as a benefit of RFU membership, through Marsh Insurance. The RFU cover will pay out £250,000 in the event of catastrophic spinal injury. The RFU insurance is valid only in matches and training that are approved by the RFU.

What are the risks of children playing rugby?

A recent academic study by the National Spinal Injuries Unit showed that between 2007 and 2010, there were 7 instances of serious spinal injury in schools rugby in Scotland. The same study showed that the greatest risk of injury occurs in the tackle and the scrum; this led Professor Allyson Pollock, director of Edinburgh University's Centre for International Public Health Policy, to call for scrums to be banned in schools rugby.


However, those seriously injured represent only a very small percentage of the many thousands of children who play rugby safely and without incident every year; so it's important to keep the risks in perspective. If you'd like to read more, the journalist Alison Kervin has written a useful article summarising the debate about safety in children's rugby.