Ragdoll Pet Insurance

Join other UK Ragdoll owners to demand a fairer deal from pet insurance companies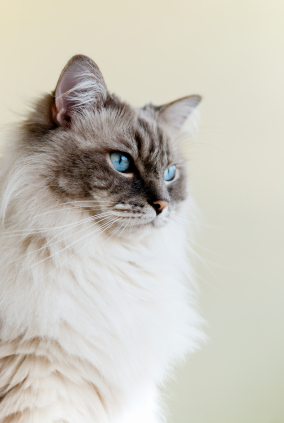 The Ragdoll is a large, laid back and semi-long haired cat, first bred in America in the 1960s. The name comes from a tendency to happily relax its whole body whenever being picked up – hence flopping like a ragdoll. They are closely associated to Ragamuffin cats, who were originally bred from Ragdolls, but to less stringent standards on traits such as colour.
Many people in Britain today will be familiar with Ragdolls, owing to the much-loved pair on BBC's Blue Peter, Socks & Cookie, who graced the show from 2007 to 2013. Socks and Cookie even managed to make the headlines of most UK newspapers, when they found themselves at the centre of a minor scandal. (Blue Peter's viewers had been invited to name the original cat, and chose the name 'Cookie' – but a secret decision was made to call the cat 'Socks' instead. When this came to light, Blue Peter – by way of apology – quickly introduced a second cat, calling him Cookie).
There's a common misconception that Ragdoll cats don't shed – they do. And, as with any cat breed, while some individuals will lose hair more frequently than others, there's no such thing as a 'non-shedding' Ragdoll. In fact, if not looked after, that lovely plush coat can present an occasional fur-ball problem. Thankfully a good, affectionate brush once or twice per week is usually enough to prevent this, and keep your ragdoll colour's glowing.
By joining this group you use the buying power you share with other Ragdoll owners to get a better deal on insurance. Currently, there is an offer available with MORE TH>N, so please join the group to find out more.