Please call for a quote None
Photographer Insurance UK

Join other photographers to get a better deal on your insurance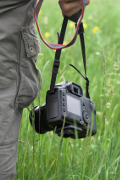 Despite the growing profile of organisations such as the MPA (Master Photographers Association), there is limited guidance available regarding an important aspect of being a professional photographer – namely, what insurance is needed.
Whether you work with a camera full-time, or are hired occasionally as the photographer at local weddings, if you are being paid for your services then you will be acting as a professional – in which case, having the right insurance is essential.
Photographers need to protect themselves against a number of potential outcomes. Professional Indemnity insurance covers you and your business, should anything happen that prevents you from meeting the agreed standards or outcomes of a job (e.g. an essential role of film may not turn out; or the client may argue that your work is not of a professional standard). Public Liability covers you against any damage you might accidentally cause to a person or property whilst undertaking your work. Finally, good cameras are expensive – and once you factor in accessories (tripod, lenses, filters, cases, etc.) the value of your equipment can really add up. In the event that any or all of that kit gets lost, stolen or damaged, you'll want to know that the replacement costs are covered.
We want to take the hassle out of finding the right insurance for you, so you can concentrate on the thing you do best: taking great photographs. What's more, by joining this group, you can use the collective buying power you share with your peers to obtain a better deal on Professional Photographer's Insurance.
Please call for a quote None