Pet party and animal event liability insurance

Specialist liability insurance for pet parties, events and shows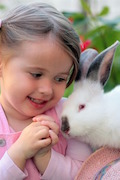 Pet and animal events are becoming more popular and now include everything from birthday parties; reptile shows; animal encounter experiences; animal education talks; and school, hospital and old people's home visits.
Pet businesses or organisations that run these events and displays love teaching people about their animals and seeing the joy others get from interacting with them.
If a company is bringing animals into unfamiliar environments or in contact with adults and children, it's worth considering public liability (also known as third-party) insurance. It is not a legal requirement but it can cover expensive compensation and legal costs in the event an animal injures someone or causes damage.
Brooks Braithwaite (Sussex) Limited offers specialist liability insurance for many pet events, shows and talks, and can also cover bird or bird of prey flights.
Join this group and click get a quote to find the enquiry form. Fill it in and Brooks Braithwaite will call you back to discuss your needs and help with your quote. You can also call them on 0345 982 5499 to request an application form.
The cost of insurance for animal events depends on how many events the business will hold in a year and the level of cover they need, but Brooks Braithwaite prices start from under £50 a year.
Even with proper supervision and planning, reptiles, rabbits, guinea pigs, ferrets, pygmy hedgehogs, snails, millipedes and birds can occasionally behave in unpredictable, especially around people who aren't used to handling them.
But with an insurance safety net, you can get on with your job knowing you have cover.