Over 80's Travel Insurance

A new group for people over 80 to club together and get a fairer deal on travel insurance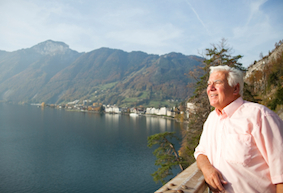 What's this group for?
If you're over 80, travel insurance becomes increasingly difficult & expensive to arrange. Insurers are concerned about age as most of the claims they see on travel insurance come from people needing medical treatment abroad, which they believe is more likely for the over 80s. As a result, many won't insure over 80s at all, while others put prices up significantly to cover the costs of treatment.
We think that's unfair to older people who enjoy travel, particularly as improvements in longevity see people remaining active far longer, so we want to do something about it. We've started by writing some tips for finding travel insurance for over 80s, and have formed this group to give Over 80s a better deal on their travel insurance.
What does the group do for me?
By joining this group, you'll be able to use the collective buying power you share with other people over 80 to buy discounted travel insurance for Over 80s with a leading specialist company. On joining the group, you'll get access to this discount and cheaper travel insurance for over 80s.
If you have friends who like to travel, why not invite them to join the group too? The more people we have on board, the better the offers we can agree. Hopefully that will mean you can enjoy visiting distant relatives, taking a cruise, or simply enjoying being overseas that little bit more.
Looking for holiday insurance for over 80s with pre-existing medical conditions?
Then there's good news! We've chosen to work with a specialist who understands that medical conditions are part and parcel of life at older ages, so they consider and cover a wide range. Join the group to get a discounted quote.
Not yet 80? Over 85?
We've been busy negotiating with insurers for a variety of age groups. See our related offers below!
A group for people Over 70 to club together and save money on travel insurance
A group for people Over 75 to club together and save money on travel insurance
A group for people Over 85 to club together and save money on travel insurance