Nut Allergy Travel Insurance

Join the group to demand a better deal on holiday insurance for nut allergy sufferers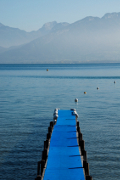 Nut allergies are not uncommon in the UK – around 1 in 100 people is allergic to peanuts, and 1 in 200 to tree nuts. However, that is not to say it should be taken lightly.
The severity of the allergy differs greatly between different people – some simply experience discomfort in the form of a tightening of the throat, whereas for those diagnosed with anaphylaxis even the smell of nuts can prove fatal, and immense caution is required at all times.
Understandably, the risk of an allergic reaction increases when travelling abroad, due to unfamiliarity with local food ingredients and a possible language barrier. That said, having a nut allergy should not prevent you from travelling, providing you take the required precautions. Making sure you have all the medical supplies you require with you is essential, as well as extensive research about the destination you are travelling to. You can even get laminated cards in the local tongue to carry around with you, to avoid any potentially devastating misunderstandings at restaurants.
When all the necessary arrangements have been made, nothing should stand in the way of you going on that relaxing, life-enhancing holiday, especially not the cost of insurance.
By joining this group, you club together with other nut allergy sufferers to get a good deal on nut allergy travel insurance, leaving you free to plan your next fantastic break.