Nokia Lumia Insurance

Join other Nokia Lumia owners and get a 22% discount on insurance for your device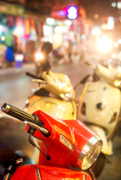 Not so long ago, it seemed like Nokia was the brand name on everyone's phone. But somehow, with the rise of the smartphone, Nokia were slow to react – allowing rivals such as Apple and Samsung to lead the way.
When Nokia did enter the smartphone market, its earliest models struggled to catch up with the competition. But with the release of the Nokia Lumia series, and the switch to a Microsoft Windows operating system, the smart money is on Nokia making a comeback.
And, as phone-photography continues its unstoppable progress (Instagram, to take just one example, now has more than 100 million active users), Nokia's smartphone camera technology – widely acclaimed as head and shoulders above the rest – may prove to be a big draw.
By joining this group, you will be coming together with other Nokia Lumia owners to get a better deal on gadget insurance.