Please call for a quote None
Nanny and Childminder Insurance

Join other Nannies and Childminders to demand a better deal on the insurances you need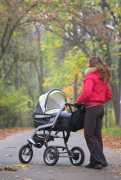 Being a nanny or a childminder means playing a vital role in the life of a family. These vocations can feel enormously rewarding and worthwhile: childcare professionals, invariably, are people who are passionate about children's wellbeing and development. Of course, hand-in-hand with that job satisfaction comes a great level of duty – nothing could be more important than the children in your care.
Some people might think all nannies come and go by flying umbrella and can tidy up bedrooms by snapping their fingers, but the truth is the job requires long hours and serious effort (both physically and mentally) and involves the huge responsibility of caring for someone else's precious child.
Responsible carers need to protect themselves and their charges, so having the right insurance is essential. Public liability insurance is a legal requirement for registered childminders, and a requirement for any nanny registered (or wishing to register) with Ofsted – which many employers today will insist upon.
As a professional child carer, you'll probably have your hands (more than) full most of the time. So we created this group to simplify the process of finding the right insurance. By joining, you can come together with your peers, and use the collective buying power you share to get a better deal on insurance for Nannies and Childminders.
Please call for a quote None