Meningitis Travel Insurance

Join this group to demand a fairer deal on travel insurance for Meningitis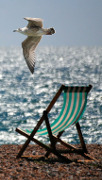 Meningitis is an infection of the membranes that surround the brain and spinal cord. (Septicaemia is a form of Meningitis that occurs when the bacterial infection enters the bloodstream). In 2011-12, there were around 2,350 cases of bacterial meningitis and septicaemia in the UK. There are two types of meningitis: bacterial meningitis, which can spread through close contact; and viral meningitis, which can be spread through coughing, sneezing and poor hygiene.
The Meningitis Research Foundation is a UK charity: in addition to fundraising for research and campaigning on health policy, they act to promote wider awareness of meningitis, and offer support to those affected by the condition. There is a good range of information available on their website; they also provide a free helpline which is open 365 days a year.
If you have had meningitis and are planning to take a holiday, it's best to check with your doctor first. If your doctor gives you the all clear, it may still be advisable to avoid long air travel (depending on how long it has been since you had the condition).
The next step will be to arrange a good travel insurance policy. Unfortunately, finding travel insurance for meningitis isn't always easy. And, if you do find a suitable policy, the chances are you'll be asked to pay a considerable premium. We believe this it unfair.
By joining our group, you use the buying power you share with others who have Endometriosis – to get a better, fairer deal on insurance.