54 Members
Please call for a quote None
Management Consultants Insurance

A group for Independent Management Consultants to club together and get a better deal on the insurances they need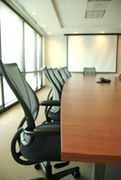 Insurance is a necessity for most independent Management Consultants, but obtaining it can be expensive and - frankly - tedious. We want to change that.
We're tackling Professional Indemnity Insurance first. Most existing PI Insurance policies can only be arranged for 12 months, which is less than ideal for 3 month or 6 month consulting engagements. We'd like to use the combined buying power of this group to create Professional Indemnity Insurance policies for shorter terms, and to demand better prices from insurers.
We also want to help independent management consultants arrange cover for accident and sickness which counterparts in permanent roles receive as an employee benefit. As things stand, you need a mixture of income protection insurance, critical illness insurance, family income benefit, and life assurance to get this protection - and we think that's more complicated than it needs to be.
Lastly, we want to take on health insurance. Currently, this is significantly more expensive for independent consultants than for corporate employees because you don't have the buying power of a large company behind you. As a result, you pay a huge premium on health insurance which is effectively subsidising members of corporate schemes.
The purpose of this group is to change this situation for the better, by enabling you to use the collective buying power you share with other independent consultants. If 20 people join, we'll commit to opening a dialogue with insurers.
Finally, do use the forum to let us know about any challenges you've experienced getting insurance, and what your priorities are.
Please call for a quote None