Liability insurance for taking dogs into schools, care homes and offices

Specialist liability insurance for taking dogs into school, care homes or offices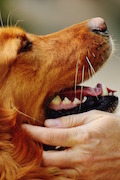 Being around a dog can make people feel more confident, help them relax and boost their wellbeing. Organisations that take dogs into schools or care homes provide a valuable service that can improve lives.
Whether they are therapy dogs or pets that are happy to meet strangers, individuals or businesses providing these services may have to meet certain regulations. Your local authority should be able to provide a full list.
Schools, retirement and nursing homes may require you to have liability insurance, which can cover expensive compensation and legal costs in the event an animal injures someone or causes damage.
Brooks Braithwaite (Sussex) Limited offers a specialist liability insurance policy for individuals and organisations taking dogs into a school or care home.
Join this group and click get a quote to find the enquiry form. Fill it in and Brooks Braithwaite will call you back to discuss your needs and help with your quote. You can also call them on 0345 982 5499 to request an application form.
The cost of liability insurance depends on the level of cover you need, but Brooks Braithwaite prices for dogs being taken into care homes starts from under £300, and for schools, it is around £316.
Having liability insurance is a financial safety net, which gives you peace of mind so you can get on with caring for your dogs and bringing them into other people's lives.