Labrador Pet Insurance

Join other UK Labrador owners to demand a fairer deal from pet insurance companies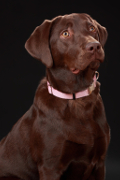 About Labradors
Labrador is the most popular breed of dog by ownership in the UK, with over twice as many Labradors registered as the second most popular breed. They are also the most popular breed of registered dog in the USA, Canada, Australia, New Zealand and Israel.
Labradors are extremely playful and energetic animals and need structured leadership from a young age. That said, they are also very eager to please their humans and easily trainable, making them a hugely popular breed for use as guide and therapy dogs, as well as with the armed forces and the police.
The most decorated dog in the world is a Lab named Endal, a British service dog who was, amongst other things, the first to ride the London eye and work a 'chip and pin' ATM card, and appeared in almost 350 films. Other famous dogs include Marley from the book and film Marley and Me, Brian from Family Guy, Bouncer in Neighbours and Vincent in Lost.
Why buy pet insurance for your Labrador?
While these special dogs are generally considered to be one of the healthiest breeds, they can suffer from some inherited disorders, such as joint and hip problems, eye problems and exercise induced collapse. They are prone to obesity if over fed (they have big appetites). You can read about what this means for insuring Labradors in our blog for The Labrador Site.
Why join the Labrador Insurance group?
We created this group to help Lab owners use their collective buying power to get a better deal on pet insurance. We've already negotiated a special offer with MORE TH>N - so please join the group to find out more. And if you know other Labrador owners, why not invite them to join too? The bigger the group becomes, the stronger its collective buying power will be.
Learn more
Find out more about insurance with our guide to the best pet insurance for dogs.
Community questions and answers
How much is basic pet insurance for a Labrador?
Based on insuring a 3-year old Labrador, for 12 months, in an MK postcode. Minimum criteria: £3,000 vet fees cover. Data as at 11 September 2014.
| | | | | |
| --- | --- | --- | --- | --- |
| MORE TH>N | Basic | £13.13 per month | 3/5 Defaqto rating | Quote |
| John Lewis Insurance | Essential | £18.37 per month | 4/5 Defaqto rating | Quote |
| Petplan | Essential | £19.37 per month | 3/5 Defaqto rating | Quote |
Defaqto has a star ratings system for pet and other types of insurance. "A basic product, with a low level of features and benefits" scores 1 star, while "An excellent product with a comprehensive range of features and benefits" scores 5 stars. Find out more.