iPhone 5 Insurance UK

Join other UK iPhone 5 owners and get a 22% discount on insurance for iPhone 5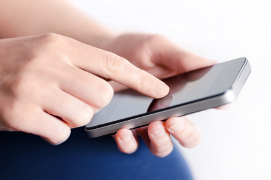 When, on September 14th 2012, Apple 'pre-released' the iPhone 5 (meaning the company would accept advanced orders for the product), 2 million units had been sold within 24 hours; the iPhone 5 sold out twenty times faster than either the iPhone 4 or 4S models.
The tech critics were also quick off the mark, with most giving the iPhone 5 a very warm reception. Whilst some suggested that there was little 'revolutionary' about the latest model, others pointed out that revolution was not the intention. By simply producing a smartphone that was lighter, thinner, higher in performance and more beautifully designed than any that had come before, Apple had once again raised the bar.
If you've taken the decision to an invest in an iPhone 5, it's a good next decision to protect that investment. Having the right insurance against loss, theft or damage will help you spend less time worrying, and more time enjoying all that this smartphone has to offer.
By joining this group, you will be coming together with other iPhone 5 owners to get a better deal on gadget insurance.