iPhone 4s Insurance UK

Join other iPhone 4s owners and get a 22% discount on insurance for iPhone 4s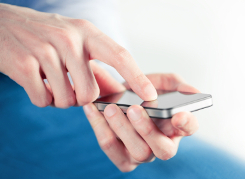 The launch of Apple's iPhone 4s was greeted in some quarters with little more than raised eyebrows and shrugged shoulders. In many ways it seemed identical to its predecessor, the iPhone 4. Had anything really changed?
The answers soon became obvious. The iPhone 4s was quicker and more responsive; its camera had been suped-up to 8 pixels (vs. its predecessor's 4); and with full 1080p HD video, any movies shot with this phone looked simply superb. And then there was Siri: Apple's voice-activated 'personal assistant', introduced for the first time on iPhone 4s. Suddenly it seemed like the future had taken one giant step closer….
If you've taken the decision to invest in an iPhone 4s, it's a good next decision to protect that investment. Having the right insurance against loss, theft or damage will help you spend less time worrying, and more time enjoying all that this smartphone has to offer.
By joining this group, you will be coming together with other iPhone 4s owners to get a better deal on gadget insurance.