Please call for a quote None
Insurance for Nutritionists

Club together with other Nutritionists to get a healthier deal on insurance for your business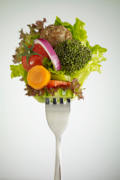 Despite the existence of professional organisations such as The Association for Nutrition and BANT, there is little guidance regarding an important aspect of the business side of the Nutritional profession – namely, what insurance is needed. However, as you are dealing with people's health and medical records, it is important you have sufficient cover in case legal action is taken against you by a client. Insurance can also help if damage is sustained to your business premises or stock.
Setting up as a Nutritionist involves extensive study and brings with it the challenges of running your own business, which is why we want to take away the hassle of finding the right insurance for you. By joining this group, you can join forces with your peers and use your collective buying power for a better deal on the insurances Nutritionists need. (You can read more about these in the FAQs section).
When 50 Nutritionists join the group, we will begin negotiations to find you the best insurance quote for your business needs. If you know other Nutritionists who will benefit from a great deal on their insurance, why not invite them to join this group too? The more people who join, the better the offers we can agree on your behalf.
Please call for a quote None
Top questions answered by us
What are the issues that might lead to a legal claim against a Nutritionist?

You are recommending certain foods and supplements to people and so, if a client has an adverse reaction to a product you recommended, they might hold you responsible. If they suffer any health issues due to your advice, they might decide to take you to court. Additionally, as a Nutritionist, you have access to people's sensitive information, in the form of health records. If you inadvertently break confidentiality or data protection laws, action can be taken against you.

What types of insurance do Nutritionists need?

Professional Indemnity Insurance for Nutritionists (sometimes called PI Insurance), protects against lawsuits by clients who are harmed as a result of professional negligence or malpractice. Nutritionists' Public Liability Insurance is needed in case a client hurts themselves in the Nutritionist's business premises (whether at a home-based office or a separate practice); it also covers you if your client's own home is damaged as a result of your business. You can also get stock insurance, to cover any stock or money you keep at your business premises, as well as building insurance for the premises. Lastly, you can be covered for loss of income through business interruption, if you are unable to practice as a result of illness or damage to your business premises.