Insurance for Family Homes

Helping families save on home insurance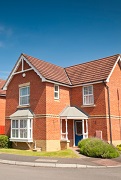 If you've found that your children can't afford to move out, or you've had ageing relatives move in, you're one of a growing number of households dubbed the 'sandwich' generation. According to the Office for National Statistics, more than 3 million Britains are now living in a household with at least 6 individuals, which is stretching family finances.
We want to do our bit to help the big families of Britain, starting with negotiating a better deal on Home Insurance.
Tired of always having to shop around for home insurance?
Rather than forcing you to shop around for insurance year after year, we're calling for fairer treatment from the insurance industry for families. There should be an easier and simpler way to make sure that your home and valuables are covered at a fair price – and now there is. Group with other families on Bought By Many and we'll negotiate with insurers on your behalf (we got our pet owners an exclusive 20% discount on MORE TH>N pet insurance).
Great deals on the market
Right now Direct Line has a fantastic 20% discount on home insurance when you apply online, and was voted Best Home Insurance provider at the 2014 What Mortgage Awards. Join the group to get a quote.
What our members say
"Thanks for this just insured my Chi fantastic price thank you so much."
Shelley, Chihuahua Insurance Group
"Great deal done - I've insured both my beagles through this group! Got both insured for £22.40 and it's the best cover they offer - unreal deal, well done and thank you!!!"
Alan, Beagle Insurance Group
"I wish I found Bought By Many sooner."
Manos, French Bulldog Group