Horse Riding Insurance for Children

Young horse rider insurance, supporting World Horse Welfare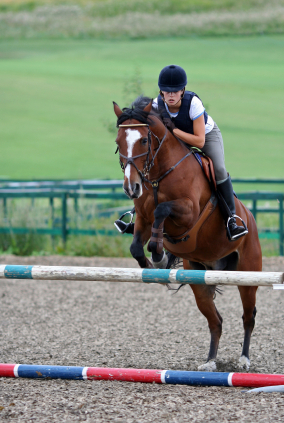 Exclusive rider insurance offer, only for Bought By Many members
Animal Friends will make a £20 donation to World Horse Welfare when you buy a young rider insurance policy through this group.
This rider insurance policy offers cover for children who love horse riding, to help parents with the financial consequences of riding accidents. It provides personal accident, public liability, and emergency vet fees cover.
If you're an adult looking for horse riding insurance, follow this link to get a quote.
Home Insurance for Horse Riders
Follow this link to learn more about our member offer on Home Insurance covering stables, saddlery, and tack.
Personal Accident insurance for serious riding injuries
There are several young horse rider insurance policies which include personal accident insurance to help if a young rider suffers a serious injury when horse riding. Unfortunately, however, the insurance pay out is not sufficient to deal with the financial consequences of a horse riding accident which leads to a life-changing condition, such as quadriplegia.
While insurance can't ever take away the risk of injury, we feel it is important for parents to have the option of obtaining additional financial protection for their young riders. If you would like to see this situation change for the better, please show your support by joining this group.
Top questions answered by us
What other personal accident policies are available for young riders?

There are a number of alternative options for parents looking to insure young riders against the risk of serious riding injuries. This usually involves buying a generic rider insurance policy, which is designed to cover a wider range of risks, and not just personal accident. (These risks include loss of school fees, damage to tack, and third party liability.)

Popular choices for general young rider insurance include:


Don't schools insure children against horse riding injuries?

Some schools which offer horse riding do provide Personal Accident cover for pupils, and it may be included in the fees at private schools. If your child's school does offer a Personal Accident scheme for pupils, we'd recommend checking the policy terms to ascertain:


Whether catastrophic injuries sustained while riding would be covered under the policy?

If the policy pay out would be enough to cover the ongoing costs of managing paraplegia or quadriplegia?

If the policy covers injuries sustained in training as well as competition?


If you don't have a copy of the terms and conditions of the policy to hand, try getting in touch with the Bursary or Finance team at your child's school.

What are the risks of riding horses?

There is a material risk of suffering serious spinal injury as a result of horse riding - in fact the Stoke Mandeville spinal injuries specialist Dr. John Silver has shown that this risk is higher than in motorcycling. High-profile casualties include the late actor Christopher Reeve, who was left quadriplegic after his horse refused at a jump in an equestrian event in 1995, and The Times journalist Melanie Reid, who writes the weekly Spinal Column about her experiences.

In the UK, there are around 15 admissions to spinal injury units as a result of horse riding accidents each year. Academic studies have shown young amateur female riders are the group most at risk, while jumping & point to point are the most dangerous activities