Home Insurance for Foster Carers

Join other Foster Carers to get a fairer deal on your home insurance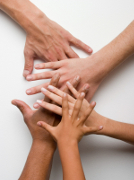 It takes a very special person to take in children in need of a home, especially as many of these children are from troubled backgrounds and can have difficulties adjusting to family life.
This is what makes foster parents so inspirational. Whether you take children in for short term or long term placements, you open up your home and heart and give vulnerable children a stable and caring environment, which, for many, will be the first time they've experienced such support.
That said, some insurers will decline to quote for foster parents as the insurance risk is deemed to be too high. We believe this is unjust, and that foster parents should be rewarded, not penalised, for their compassion.
By joining this group, you can join forces with other foster parents to get a fairer deal on your home insurance, to the benefit of all the members of your big, dynamic family.