92 Members
Please call for a quote None
Home Business Insurance for Mums

Join other mums running home businesses for a better deal on the insurance you need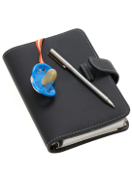 Gone are the days when becoming a mum meant making a difficult choice between family and career: there are now over 300,000 UK "Mumpreneurs" running their own businesses from home, generating more than £7bn for the economy.
These home businesses are incredibly diverse, spanning everything from cake decorating to consultancy, and from accounting to antiques dealing. What they have in common is the advantages they offer mums: flexibility to balance work with the other demands of family life; savings on childcare, travel expenses, and utility bills; and the satisfaction and empowerment that comes from being your own boss.
Understandably, a lot of mums starting new businesses don't have detailed knowledge of the different types of insurance which home businesses need. What's more, if you are already juggling children, your business, and all your other responsibilities, it's very unlikely you have time to spare to learn about different types of business insurance, or to shop around for the best deals. That's why we created this group. By joining forces with other mums, you can use your collective buying power to make the insurance industry serve you better, with straightforward and value-for-money home business insurance.
We said that if 50 mums joined the group, we would begin negotiations on your behalf. So now that's exactly what we're doing! But the bigger the group gets, the stronger its negotiating position will become - so if you know other mums who run home businesses, why not invite them to join too?
Please call for a quote None