91 Members
Please call for a quote None
Home Business Insurance for Mums

Join other mums running home businesses for a better deal on the insurance you need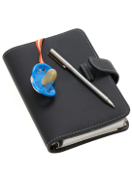 Gone are the days when becoming a mum meant making a difficult choice between family and career: there are now over 300,000 UK "Mumpreneurs" running their own businesses from home, generating more than £7bn for the economy.
These home businesses are incredibly diverse, spanning everything from cake decorating to consultancy, and from accounting to antiques dealing. What they have in common is the advantages they offer mums: flexibility to balance work with the other demands of family life; savings on childcare, travel expenses, and utility bills; and the satisfaction and empowerment that comes from being your own boss.
Understandably, a lot of mums starting new businesses don't have detailed knowledge of the different types of insurance which home businesses need. What's more, if you are already juggling children, your business, and all your other responsibilities, it's very unlikely you have time to spare to learn about different types of business insurance, or to shop around for the best deals. That's why we created this group. By joining forces with other mums, you can use your collective buying power to make the insurance industry serve you better, with straightforward and value-for-money home business insurance.
We said that if 50 mums joined the group, we would begin negotiations on your behalf. So now that's exactly what we're doing! But the bigger the group gets, the stronger its negotiating position will become - so if you know other mums who run home businesses, why not invite them to join too?
Please call for a quote None
Top questions answered by us
What types of insurance do mums who run home businesses need?

Home business insurance can provide cover for your stock and equipment, which is particularly important if you store products or cash in your home, or if you use computers or other hardware which would be expensive to replace . It can also provide Public Liability Insurance (in case you accidentally injure a member of the public as a result of your business activities), Product Liability cover (in case something you've made harms one of your customers, and Employers Liability Insurance (which is a legal requirement if you employ any staff). Finally, you can also get insurance to cover loss of trade.

Doesn't my home insurance cover me?

Many mums think that adding a business element to their home insurance cover is sufficient to protect their business. However, the purpose of doing this is to make sure your home is still insured in case of plumbing emergenices, burglaries, fires and so on, rather than to protect your business.

Apart from insurance, what else do I need to think about?

Some businesses, such as those involving the sale of food and drink, require special licenses. You should also check with your mortgage provider (or your landlord if you live in rented property) that you are permitted to run a business from the premises.

What are the best home businesses for mums?

There is a growing trend for e-commerce businesses and many mums do start online based ventures. These types of businesses are often the cheapest to start and run, and provide the most flexibility in terms of working hours. Many businesses are aimed at other parents and provide child-related products (mainly as a result of the mumtrepreneur discovering a gap in the market while searching for a particular service). Possibly the most high profile example of this is Hollywood actress Jessica Alba, who founded The Honest Company when she was disappointed with the products available to her after the birth of her daughter Honor. Gifts, crafts, flower arranging and bakery businesses are also popular, as is child care.

Is there help available for mums wanting to start their own business?

Most mums start businesses that require very little funding. However, help is out there in the shape of grants and loans from organisations such as The Prince's Trust and The Enterprise Finance Guarantee (EFG). Additionally, many angel investors are particularly interested in businesses set up by mums. It is highly recommended to look for a business mentor to guide you through getting your business off the ground, as well as using any contacts you have made over the years. The most important thing is to not be afraid to ask for help when you need it.