Holiday Cottage Insurance

Club together with other holiday cottage owners to get a better deal on your insurance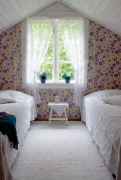 For many, owning a holiday cottage in the UK provides a pleasant alternative to staying in a hotel. This type of accommodation offers a homely, personal atmosphere, often lacking in generic hotel rooms.
Additionally, owning and letting out a second home affords an essential income boost for many people, especially in the current difficult economic climate. That said, owning a holiday cottage also brings with it a long list of worries. Managing the bookings and the property itself can be a challenge, particularly as many of the properties are quite old and so require specialist care.
By joining this group, you can club together with other owners of holiday cottages, to get a better deal on home and contents insurance for your cottage. The cover also includes public liability cover, to protect you in case a guest is hurt on your property, and liability cover for accidents to your domestic staff.
This takes the stress of sourcing a good insurance deal away from you, leaving you free to look after your property and your valued guests.