Hearing Aid Insurance

Insure your Hearing Aid from just £3.10 per month using the 10% member discount we've negotiated with Assetsure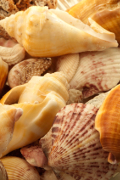 Why buy insurance for your hearing aid?
While hearing aids are fairly robust devices, they are not indestructible. They can be damaged through impact, exposure to water or even a playful pet (dogs sometimes view hearing aids as toys to be chewed).
Also, hearing aids are getting smaller; and while small is beautiful, small is also easier to lose.
Insurance can help with the cost of repairing or replacing a hearing aid if it is damaged, lost, fails mechanically or is stolen.
Why join the hearing aid insurance group?
Around two million people in the UK own hearing aids (although a recent report by Action on Hearing Loss suggests an additional four million people may benefit from using them).
So it's surprising there are so few options for hearing aid users in the UK who want to insure their devices. And the few policies that do exist only cover up to £1,000.
We've used the collective buying power of our members to get hearing aid owners better cover and a fairer deal.
Our exclusive offer for hearing aid insurance
We've negotiated a 10% discount on hearing aid insurance with specialist insurer Assetsure. They offer well-priced cover for a range of hearing aids, including devices worth from £500 up to worth £5,000 (cover for devices up to £9,000 may be provided over the phone).
Devices worth between £2,000 and £4,000 are most commonly insured. Assetsure offer cover between £14.50 and £27.50* per month for devices of this value.
You can access to this offer by joining the group for free.
If you know other people who use hearing aids, please let them know about this group to boost its collective buying power. The more members we have, the stronger our negotiating position with insurance companies.
*Price Includes 10% Bought by Many member discount.